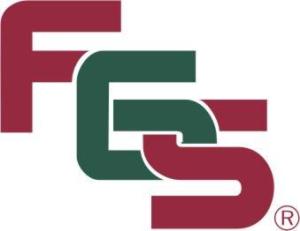 I just received this exciting press release.
April 20, 2011 – Austin, TX. The Federation of Genealogical Societies (FGS) announces the debut of My Society, the first Internet radio show dedicated solely to genealogy societies. Broadcast weekly each Saturday at 1:00 pm Central, My Society will host discussions of genealogy society topics with a variety of guests including well-known genealogists and genealogy community leaders. This unique media outlet can be accessed at http://www.blogtalkradio.com/mysociety.
Debut Episode of My Society with Special Guest Curt Witcher
On Saturday, April 23, 2011 at 1:00 pm Central, Curt Witcher, Senior Manager for Special Collections at the Allen County Public Library, will be the special guest on My Society hosted by FGS board member Thomas MacEntee. Witcher, who is also a former president of both FGS and the National Genealogical
Society as well as the founding president of the Indiana Genealogical Society, will discuss bringing genealogy societies into the 21st century.
Internet Radio and FGS
Each week, My Society will focus on a selected topic relevant to genealogy society management and the role societies play within the genealogy community. Future topics will discuss increasing membership, developing a social media and Internet presence, member services, and more. In addition, each episode of My Society will spotlight a member society of FGS and discuss their various programs and offerings. Using the Blog Talk Radio platform, listeners will not only be able to hear a live broadcast, but they will also be able to call in and speak with the show's host and guests to discuss their own genealogy societies.
George G. Morgan, FGS Vice President-Membership and veteran genealogy podcaster notes: "FGS strives to provide information and value to its members and to the entire genealogical community. We recently announced the FGS series of webinars, beginning on April 30th. However, we are also significantly expanding our offerings in 2011 to include the launch of regularly scheduled, live FGS Radio broadcasts over the Internet. These program will feature leaders in the genealogical field, and genealogical and historical societies sharing their success stories and best practices. Listeners can call in with their questions and comments. The programs will be recorded and made available for free download at the FGS website. We are very excited and proud about this new offering and look forward to expanding communication in the genealogy community."
About the Federation of Genealogical Societies (FGS)
The Federation of Genealogical Societies (FGS) was founded in 1976 and represents the members of hundreds of genealogical societies. FGS links the genealogical community by helping genealogical societies strengthen and grow through resources available online, FGS Forum magazine (filled with articles pertaining to society management and genealogical news), and Society Strategy Series papers, covering topics about effectively operating a genealogical society. FGS also links the genealogical community through its annual conference — four days of excellent lectures, including one full day devoted to society management topics. To learn more visit http://www.fgs.org.
Disclosure from Paula: I am a member of the Board of Directors of FGS and a member of the committee that is working on this new initiative.
© 2011 – 2014, Paula Stuart-Warren. All rights reserved.
Please follow and like us: