You know you need this! A New Webinar Membership with "24/7 access to 1,800+ full-length genealogy classes PLUS all 7,000+ pages of instructors' handouts. Just $49.95 $24.98 (new memberships only)." Legacy Family Tree Webinars is offering this deal for new memberships from now through December 2, 2022 at 11:59 p.m. MT.
Order now, for 50% off!   This also helps support this blog.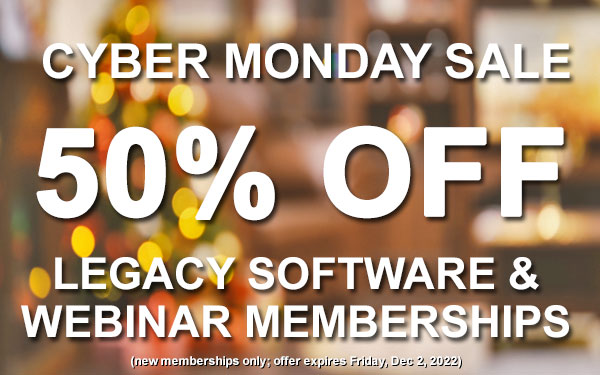 © 2022, Paula Stuart-Warren. All rights reserved.
Please follow and like us: