"Burst pipes caused water to spread across four floors of the Colorado State Archives in downtown Denver on two days in the last week. The extent of the damage isn't yet clear; workers will have to remove about 2,000 boxes of documents and check them for damage, according to Doug Platt, a spokesperson for the state Department of Personnel and Administration."
I saw this in my Google news feed and my first thought was "not again." Not again as in this has happened too often in local, county, state, and federal archives, historical societies, libraries, and other places. The funding has not been there to protect our historical documents. These are necessary documents for legal and historical research and need to be protected everywhere. It's a sad story to read again.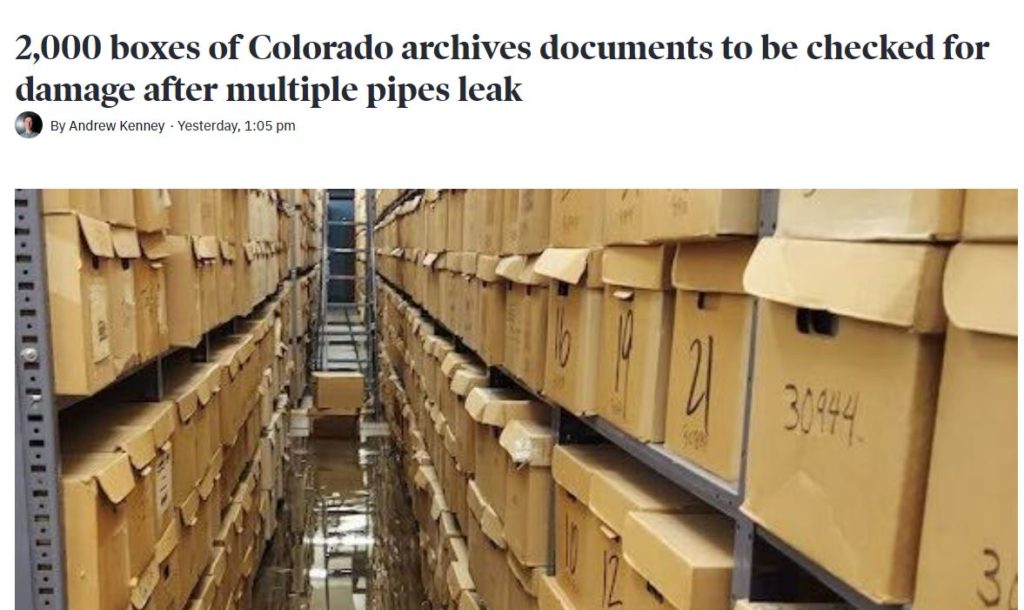 © 2022, Paula Stuart-Warren. All rights reserved.
Please follow and like us: