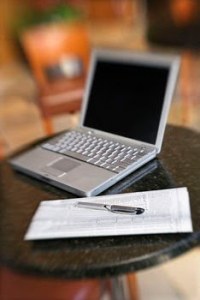 The state archives in North Carolina has has completed the posting of 23,483 digital images of newspapers online at its website. They are keyword searchable! These cover a time frame from 1751 into the 1890s.
The North Carolina Newspaper Digitization Project website states: "In 2009, the North Carolina State Archives completed a project to digitize newspapers from its collection that were, up until that time, only available on microfilm. These materials include papers dating from 1751-1890s from cities like Edenton (1787-1801), Fayetteville (1798-1795), Hillsboro (1786), New Bern (1751-1804), Salisbury (1799-1898), and Wilmington (1765-1816) – a total of 23,483 digital images that are keyword searchable."
The project page includes a list of the newspapers and years that have been made available online. The searches can be made by just a keyword, or limit it by year and/or newspaper title. An advanced search capability allows for additional parameters.
© 2009 – 2014, Paula Stuart-Warren. All rights reserved.
Please follow and like us: