The Minnesota Association of County Officers has fulfilled our wishes. If you were not sure of which county a marriage took place in, you could only search at Ancestry.com from 1958 – 2001 or request that search from the Minnesota Department of Health. For other years you needed to know the exact county and check with that courthouse. Yes, there were microfilms of some county marriage records available at the Minnesota Historical Society or via the Family History Library in Salt Lake City.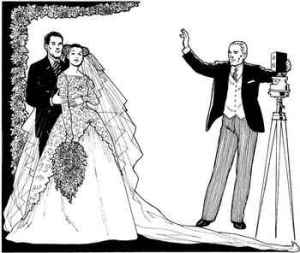 Now you can check MOMS, the Minnesota Official Marriage System for free right on your home computer. You don't need to know which county, but that would be helpful in the case of a marriage search for a John Johnson! After locating the index entry which gives the name of the bride, groom, date of marriage, and county name, you simply click on a link in the right hand column to order the records. The order form does not clearly say if it is a photocopy of the original certificate, a digitized copy, a computer printout, or an abstract. I will do some further investigating on this. The cost is $9.00.
ALL THAT SAID, this is not a complete listing/index. I did not find the marriages listed for me, my sister, my parents, grandparents, great grandparents, or others I checked for Ramsey County. The Minnesota Historical Society's Family History News said this about MOMS: ". . . a statewide marriage index developed by the Minnesota county recorders is now available on-line. The system includes historical and current marriage data for persons married in Minnesota. The data can be searched on-line, and copies of marriage certificates may be requested through the web site. About 80% of Minnesota marriages are available in the system, with some counties continuing to add data to the system on a regular basis."
Be sure to click on "County Index Dates" at the top of the home page to see what the index date spans are for each county. Unfortunately, there are absolutely no dates given for Ramsey County. I did a search for my great grandfather's two marriages in Winona County and neither is listed even though the dates given for that county are 1854 – present.
As the MOMS page says, "The Minnesota Official Marriage System (MOMS) is an online service designed for the general public to search and locate official marriage information and to be directed to the county which holds the custodial marriage record. MOMS was created to benefit county offices and licensing centers by using a central system in unifying all county offices in the preservation of the record, for internal searching capabilities, and the creation of the marriage record. The Minnesota Official Marriage System is funded and supported by Minnesota county government."
I am happy to see this project well underway and hope for a complete systems before too long.
© 2010 – 2014, Paula Stuart-Warren. All rights reserved.
Please follow and like us: