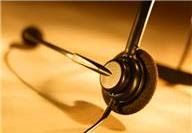 The Minnesota Genealogical Society is now hosting webinars and accepting proposals for the 2015 educational year. According to the press release:
"The Minnesota Genealogical Society invites proposals for our 2015 genealogy webinars. The webinars are via our GoToWebinars.com account on the 1st Wednesday of February, March, April, May, June, August, September, October, November, and December. The MGS Education Committee especially encourages proposals for presentations with content relating to Minnesota and Upper Midwest resources and important Upper Midwest ethnic groups, including, but not limited to, Swedish, German, Norwegian, French Canadian, and Yankees. . . ."
For full details and the submission form:http://mngs.org/upload/files/Webinar_2015_RFP.pdf
Proposals must be sent no later than 9 October 2014.
© 2014, Paula Stuart-Warren. All rights reserved.
Please follow and like us: