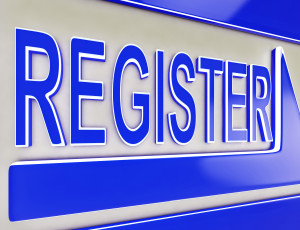 Tomorrow, March 2, is the opening of online registration for the 2016 second week of the Genealogical Institute of Pittsburgh. This week takes place from July 17-22. Things get going early on Sunday evening. Get your fingers ready so you get the course you want! In fact, look at the GRIP registration NOW in order to cut down the time you expend tomorrow. Be ready at noon EST.
In 4.5 months, join about 200 other genealogists to learn in air-conditioned comfort. I choose to stay in the dorm because it's just a 1minute walk to the classroom and cafeteria building. There's something for every level of experience with 7 courses offered in July.
I coordinate and teach in Intermediate Genealogy: Tools for Digging Deeper. For my course, you also get to interact with Debbie Mieszala, CG, and Josh Taylor, MA, MLS. We all have some special things planned for the week. Students registered for this course will hear from me in May with an opportunity to participate further in the course by submitting a research problem that they have encountered. Four of the course days feature an end-of-the-day opportunity for open discussion and further learning. The course ends at noon on Friday.
Your presence will add to a great week of learning, sharing, and fun. Yes, we have fun, too. A great camaraderie develops in our classroom and with other GRIP Students. It's not old-fashioned Summer School, but adult learning at its best. This is the 5th year of GRIP and the 5th year I have coordinated this course. Not quite at the intermediate level yet? We will guide you along in between classes. Beyond the intermediate level but need a refresher? We will reopen your eyes and mind during the week.
A computer, iPad, or other tablet is not a requirement for the Intermediate Course but it is helpful if you bring one to class. You may wish to check websites, look at your own family in whatever genealogy software you use, or work along with the instructor on a website that is being discussed. Bring along pen and paper too, as there will be some other hands-on work.
© 2016, Paula Stuart-Warren. All rights reserved.
Please follow and like us: