If you are on Facebook and other social media, you saw the great education and fun many genealogists had at the annual Federation of Genealogical Societies' conference that was held last week in Springfield, Illinois. I attended the three evening events and three luncheons. It was a wonderful time and I heard many people saying they were planning ahead for the 2017 conference in Pittsburgh. If you weren't there, have you thought about what you missed? You have almost a year to save up and to ask family and friends for gifts that will help you attend?
Book your room now for #FGS2017
FGS is pleased to announce that hotel reservations are now open for the 2017 Conference to be held in Pittsburgh, Pennsylvania. 
Two Pittsburgh hotels are now taking reservations for the  FGS 2017 conference – "Building Bridges to the Past." The conference will be held August 30-September 2 at the David L. Lawrence Convention Center.
The Westin Convention Center and the Omni William Penn Hotel are offering reduced rates to FGS 2017 Conference attendees from Wednesday, August 23 to Friday, September 8 (subject to availability). Both hotels are conveniently located near the David L. Lawrence Convention Center.
Westin Convention Center (Main Conference Hotel)
1000 Penn Avenue, Pittsburgh, PA 15222

Omni William Penn Hotel
530 William Penn Place, Pittsburgh, PA 15219
Full details and links for FGS discounted reservations can be found on the FGS website.
Conference hotels fill up quickly, so it is not too early to make reservations.  We look forward to seeing you in Pittsburgh!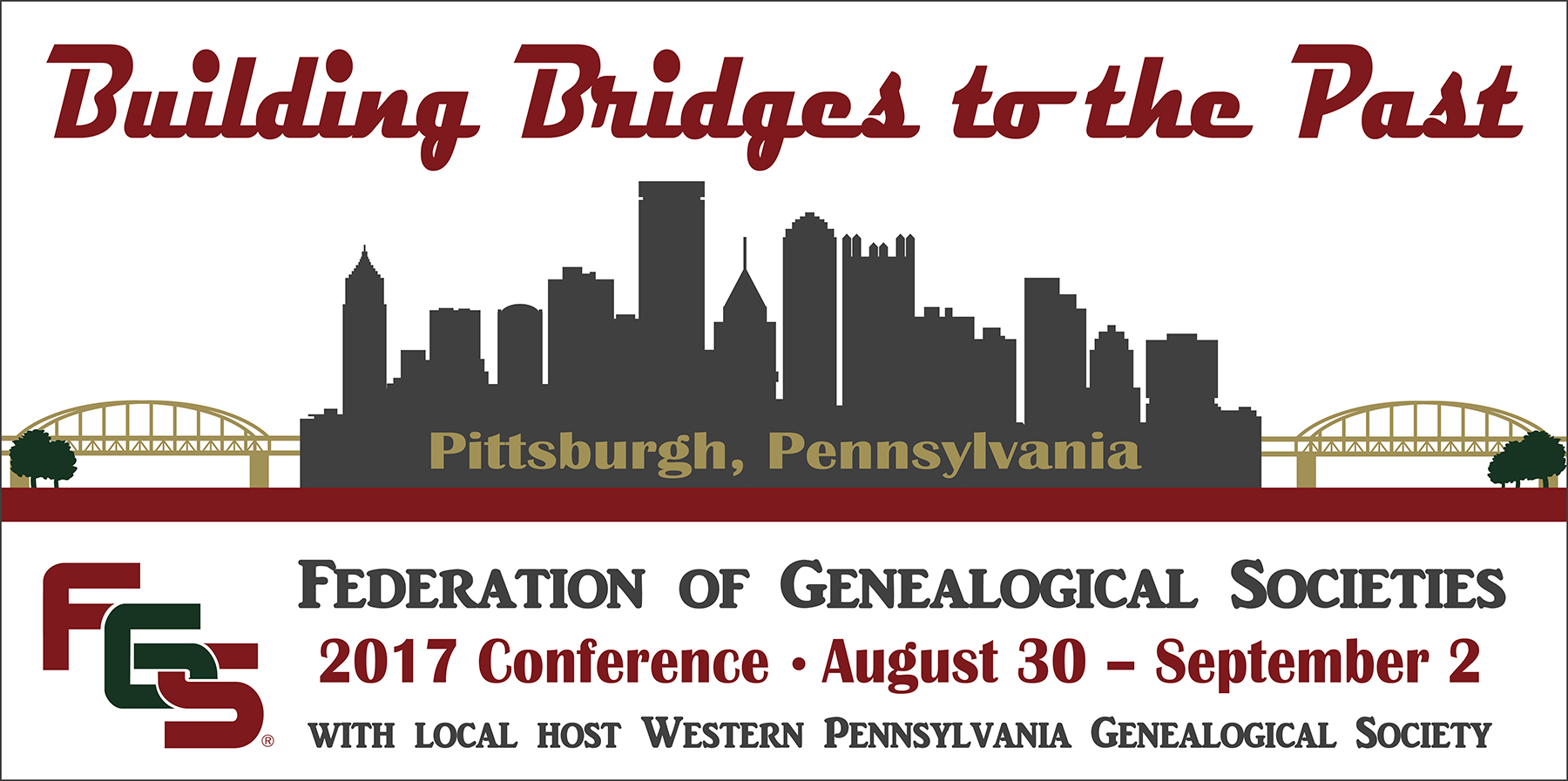 © 2016, Paula Stuart-Warren. All rights reserved.
Please follow and like us: