ONLY 3 more days until online registration opens for the 2023 Genealogical Research Institute of Pittsburgh! Week-long genealogical education.
Won't you consider joining us for this live virtual course? You won't have to wear shoes, can make your own coffee or lemonade, and can start a load of laundry or feed your pets during the breaks between sessions! The syllabus is well over 100 pages. Sign up on Wednesday, February 22.
Check out the registration page to be ready when the courses offered online in June will open for registration at Noon ET, 11 CT, 10 MT and 9 a.m. on the U.S. west coast.
https://www.gripitt.org/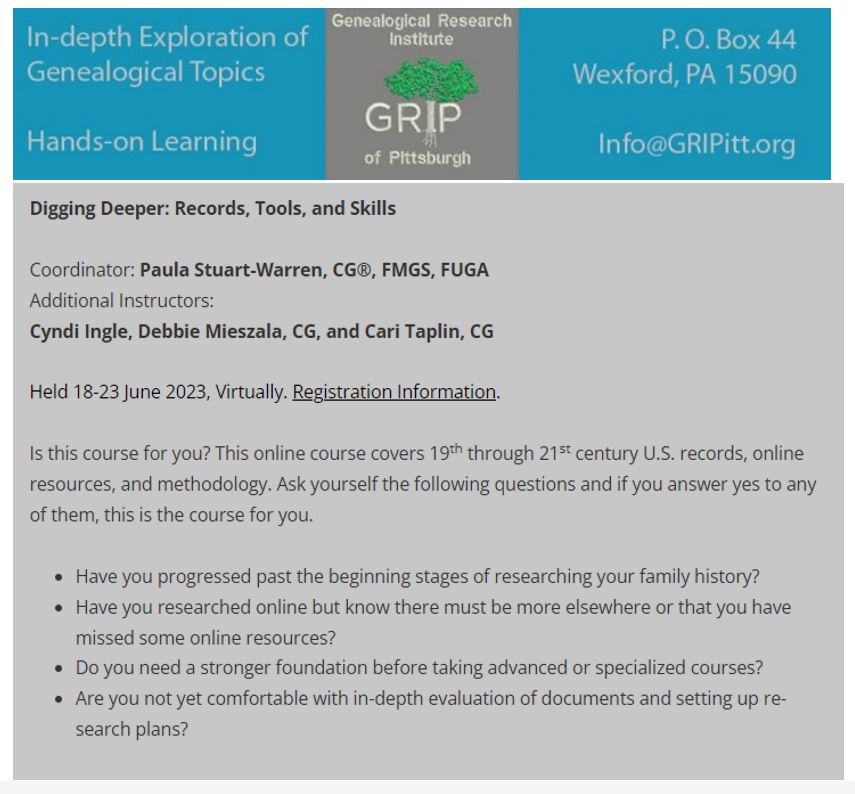 © 2023, Paula Stuart-Warren. All rights reserved.
Please follow and like us: