It's just over 3 months till the 2023 virtual week of the Genealogical Institute of Pittsburgh (GRIP). The wide variety of courses provide education on almost everything genealogical. The course I have told you about does still have some openings after last week's rush to register. Not everyone had free time to do that registration last week. "Digging Deeper: Records, Tools, and Skills" takes you beyond basic genealogy into more records, repositories, analysis, and some interactive sessions.
You still have time to register, and the other instructors and I welcome you. We are currently working on our syllabus material. Lots of new material to add, new online databases, verifying URLs, and working on the actual presentations at the same time. The 2022 syllabus for this course ended up at 175 pages.
We will be meeting online via Zoom and it works amazingly well for this course. Participants do not need their own subscription, GRIP takes care of that. Sunday evening, 18 June is a GRIP welcome session and details for all participants. Monday through Thursday this course meets all day and Friday is a half day.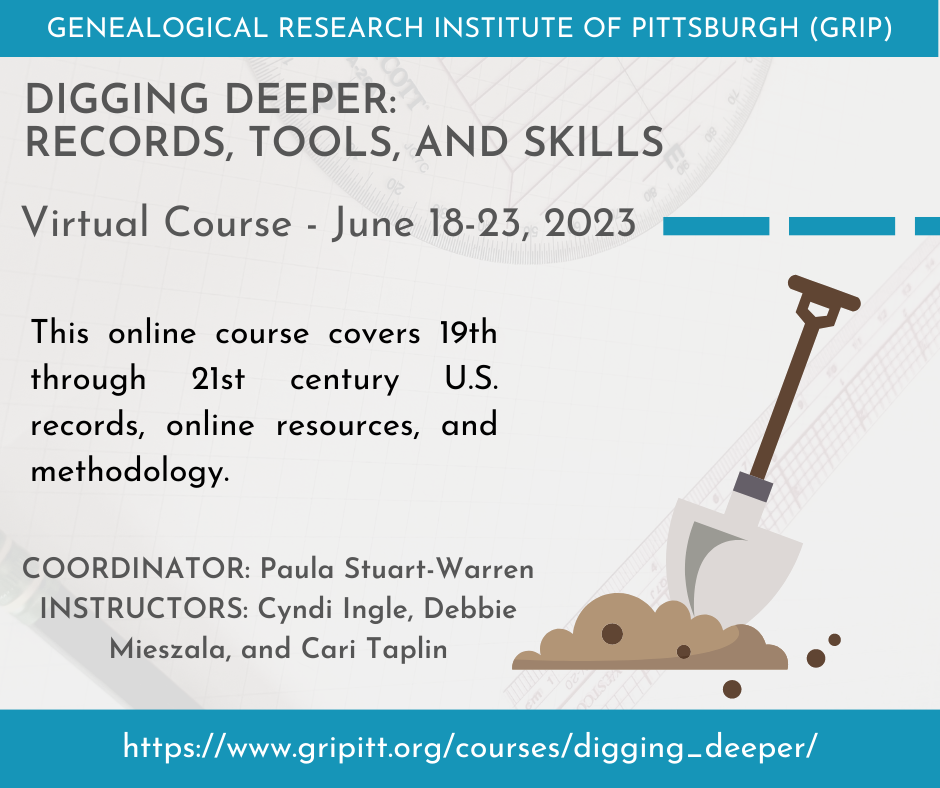 © 2023, Paula Stuart-Warren. All rights reserved.
Please follow and like us: