It's Family History Month in the U.S. I have updated my speaking calendar to show the 8 topics I am presenting virtually this month. Other than one, anyone can join virtually from anywhere in the world. Some have a fee and others are free. If you attend any virtual presentations, please consider joining that society or donate in appreciation of its educational offerings.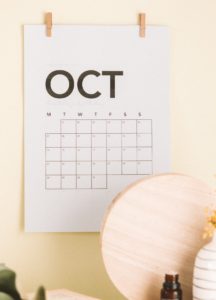 I will be in Minnesota, Virginia, and Arkansas and then in November, it's Florida and Oklahoma. It's a joy to be able to present genealogical education virtually and reach a wide audience. While preparing for all these, I have also been working on my syllabus sections for the January 2024 Salt Lake Institute of Genealogy's virtual course "Researching Along the Northern Plains." I am one of several instructors in this course. My topic will be presented over two sessions: "Native Americans of the Northern Plains: Repositories, Records, and Connections." It's not just about Native Americans in the variety of material.
More details on each presentation plus links for registration information are on this website https://genealogybypaula.com/ under the Speaking tab.
© 2023, Paula Stuart-Warren. All rights reserved.
Please follow and like us: