The Institute of Genealogy and Historical Research will take place virtually in 2024 from Sunday July 21st through Friday July 26th. With thirteen courses to choose from we are certain to have educational opportunities for everyone in genealogy.
Mark your calendars: registration will begin on March 9, 2024.
We are busy working on preparations for IGHR 2024, so expect to see more information on social media about the courses, including detailed schedules, as the year progresses.
We are proud of the terrific feedback from IGHR 2023 and expect to maintain the same high standard for IGHR 2024.
"This was one of the best courses I have taken! It was well-organized; instructors were enthusiastic and insightful; and the presentations were inspiring and chock-full of information, methodologies, and techniques. Thank you so much for your hard work!"

"I could take a month of this instruction! A tremendous amount of quality information, organized and presented in an outstanding fashion."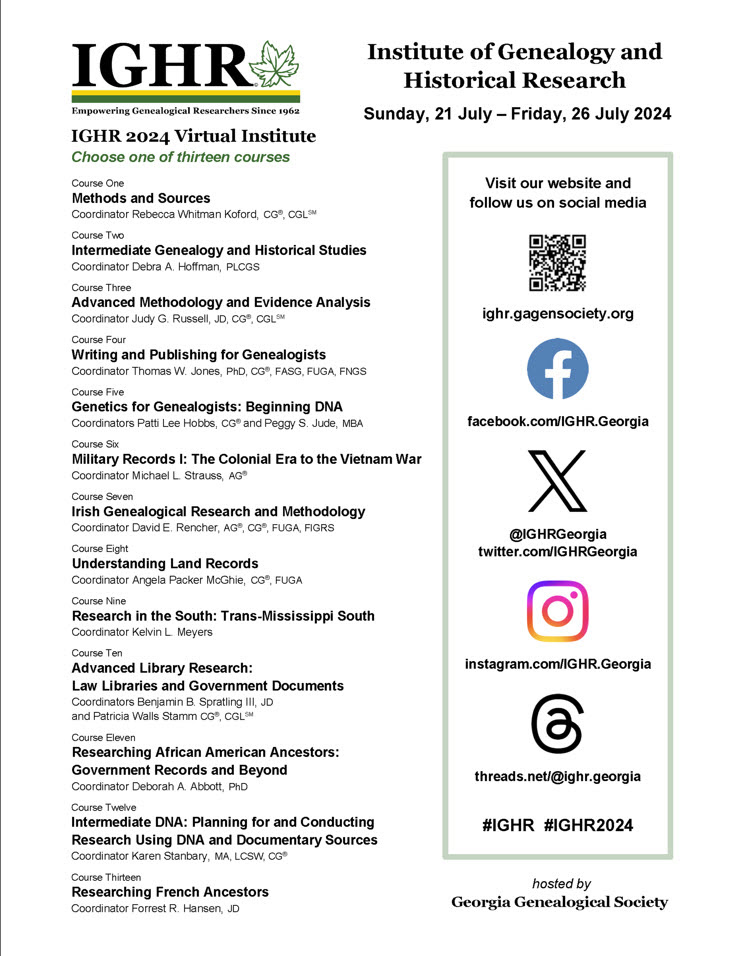 © 2023, Paula Stuart-Warren. All rights reserved.
Please follow and like us: