Time sure flys! Tomorrow, February 22, 2023 is when online registration starts for the Genealogical Research Institute of Pittsburgh. June courses are virtual, July courses are in-person. Each is a week-long event.
Smart genealogists view the courses and then the registration page details so they are ready on Wednesday. As coordinators and instructors, my colleagues and I watch excitedly to see who signs up for the courses we have developed. I'm partial to the live virtual course https://www.gripitt.org/courses/digging_deeper/ and I will also be teaching several sessions in the live virtual Great Lakes course.
Please let others know about the opening of registration so they don't miss out on the course they want. Join the GRIP page on Facebook and post your course choice on social media so others know about this great institute.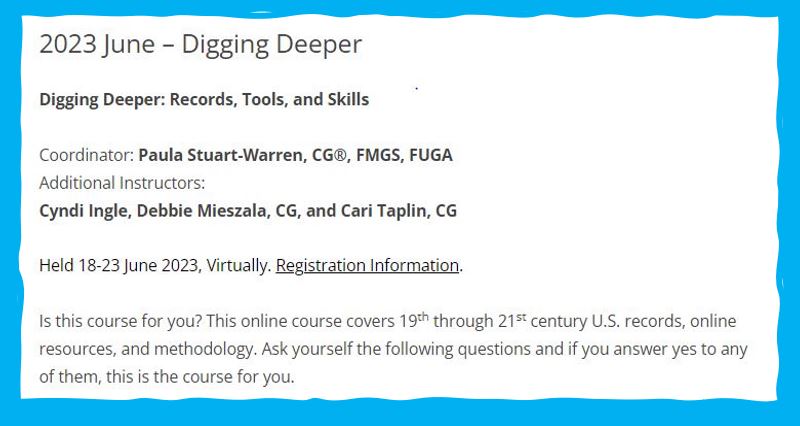 © 2023, Paula Stuart-Warren. All rights reserved.
Please follow and like us: