It's likely I have relatives scattered across Canada on the pages of the 1931 Canadian census. Many will be in Quebec and Ontario. Some I am particularly interest in, were back and forth between Massachusetts, New York, and Quebec. Among the family names are Connolly, Reinhardt, Copping, Jones, Dow, Daoust, and others. I'm almost as excited as I was for the April 1, 2022, release of the 1950 U.S. census on which I was enumerated with my parents.
From Library and Archives Canada, "By law, the personal information in this census can only be made public 92 years after the census was completed. As a result, access will be made available on June 1, 2023."
I have paid attention to the form used in enumerating the residents of Canada and what each column will contain. The form below is taken from https://ccri.library.ualberta.ca/assets/schedulesen/1931_form_1a.jpg
Use that link to enlarge the image. To learn more about the census, the progression of work to make it appear online for us, the indexing plans, and other details, check the links below the form.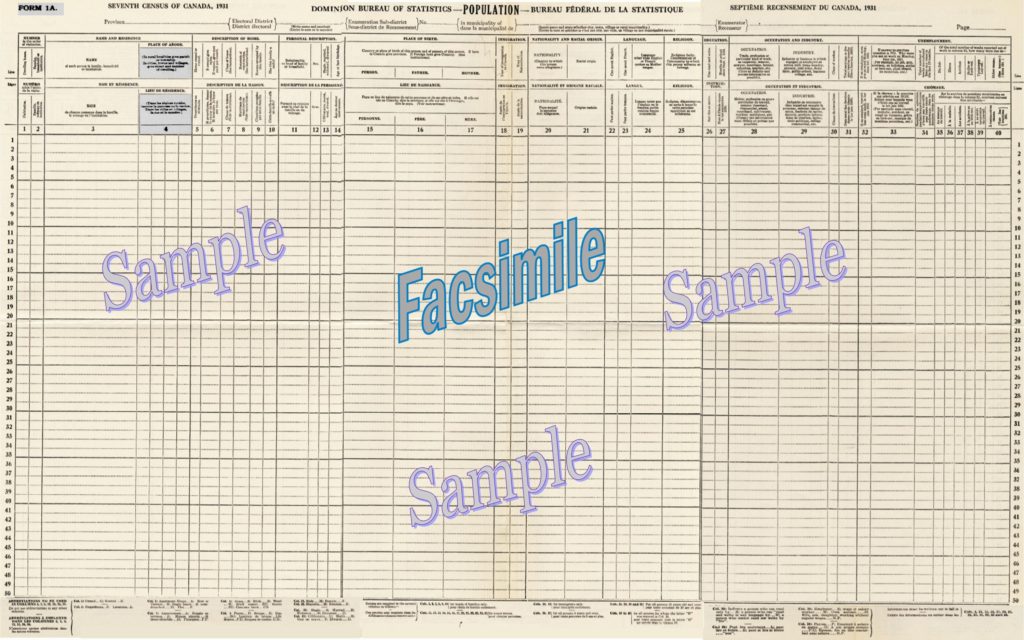 Library and Archives Canada: https://library-archives.canada.ca/eng/corporate/website-updates/pages/census-1931.aspx

Library and Archives Canada Blog: https://thediscoverblog.com/2023/05/11/why-we-are-excited-about-the-1931-census/
Manitoba Genealogical Society: https://mbgenealogy.com/2023/05/05/1931-canada-census-comes-available-june-1/

University of Toronto: https://mdl.library.utoronto.ca/collections/numeric-data/census-canada/1931
© 2023, Paula Stuart-Warren. All rights reserved.
Please follow and like us: